Are you a daily commuter looking for a fast, dependable, affordable, and convenient travel option? Then, you should consider hiring the Taxi Service in Arlington, TX, which is not only dependable but also a very affordable mode of transport in Texas – all thanks to Texas Yellow Cab & Checker Taxi Service. People living in the urban areas especially, have to face a lot of hassles while commuting across the city as the traffic on the road is usually very high and the public transport services available are not up to the mark. Furthermore, most travelers end up dealing with rude and unprofessional cab drivers and paying high cab fares, which is quite burdensome on the pocket.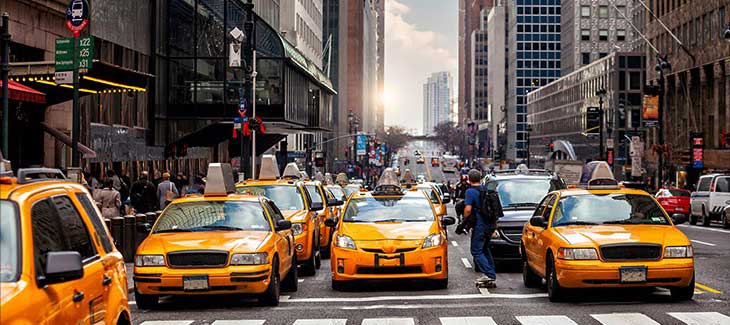 How is the Yellow Cab Service in Arlington, TX, different from the others?
Well, you will be able to feel and spot the differences once you start hiring the Taxi Service in Arlington, TX, offered by Texas Yellow Cab & Checker Taxi Service. First of all, this taxi service provider understands that today, time is more valuable than money, and so, punctuality is always given top priority by this leading taxi service provider in Texas. Extra care is always taken to maintain and service the cabs, and so, every time you hire a taxi, you will find neat and clean cabs to ride in comfort and pleasure.
Capable Cab Drivers Syou with the Utmost Professionalism
No more facing arrogant and unprofessional cab drivers. With the Yellow Cab Service in Arlington TX, you will always find trained, courteous, knowledgeable, and professional chauffeurs at your service. These cabbies are polite and dependable, and they know their job very well. They are aware of all the roads and lanes and follow all traffic rules to ensure your safety while driving. You will always reach your destination in time with these skilled cabbies to take you for a ride.
Pay Reasonable Cab fares for Every Ride that you Hire
There will be no more complaints of getting charged unreasonably high fares. Texas Yellow Cab & Checker Taxi Service always charges the fairest prices for all rides and makes your journeys pocket-friendly. Their local and airport transportation services are available round the clock, 7 days a week. So, if you want to catch an early morning flight or need to return home late past midnight, the Yellow Cab Service in Arlington, TX, is ever-present to serve you. You can hire this Taxi Service in Arlington, TX, for all your travel needs – whether it's a formal business trip or a casual one. To book your ride, just dial 817-676-3702 on your smartphone, and a yellow cab will be on its way to pick you up!