Whether you are looking to reach an airport quickly or whether you are going for an important event, taxis are the best option available for you basically for two important reasons. The first being time and the second one being comfortable. A taxi ride helps you to reach your destination quickly and with comfort. If we compare it with the public transportation system, though it is slightly more expensive, it is more convenient & comfortable and helps you to save a lot of time. You will find a lot of companies providing cab services. You will find that some are not available at all locations and some of them are too expensive. Sometimes you will also find that the drivers are rude and very unprofessional. Texas Yellow Cab & Checker Taxi Service is different from all the other taxi services. They will always live up to your expectations when it comes to availability, affordability, and comfort. So if you are looking for a reliable option for all your cab needs, you must choose us and have an amazing experience with us.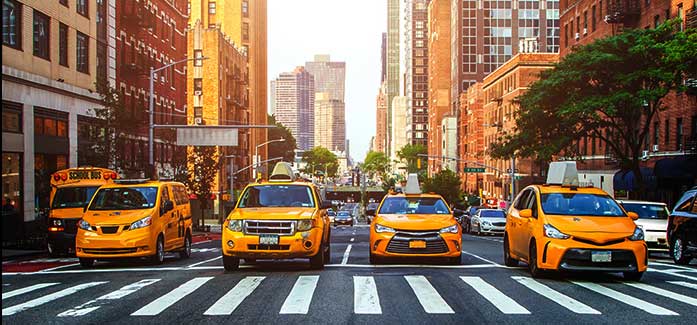 5 Things that Make Texas Yellow Cab & Checker Taxi Service So Special and Reliable:
Reliability and Availability: We will never disappoint you when you are in urgent need of a taxi. We are available at all locations and we offer taxi service in Burleson TX

as well. We are available at all times and we never turn down or deny our customers.

Affordability: We provide our taxi service at a very reasonable rate. You can make our taxi service a daily part of your life without increasing much burden on your budget. We never compromise on the quality despite providing this service at such an affordable rate.
Comfort: We have a very well-maintained fleet of taxis that provides a very comfortable ride to you. We clean our taxis regularly and you will always be impressed by our cleanliness and hygiene.
Quality: The quality of our taxi service stands out amongst the rest. We provide comfortable taxis with very polite and humble drivers. They are very understanding and they will cooperate with you all the time. The drivers are chosen after passing a comprehensive screening process to ensure that only the best are selected. They are well aware of every route and lane of the city to ensure that you always reach on time without missing out on important things.
Technology: The advanced GPS installed on our vehicles helps the driver track the location easily. Our vehicles also have driver monitoring systems installed on them. Apart from this, computerized schedules help us to plan our journey effectively.
So if you are looking for a yellow cab service in Burleson TX or any other place like Alvarado Keene Venus, Grand Prairie TX, Crowley TX, Granbury Cresson Godley, Fort Worth Benbrook, you must choose Texas Yellow Cab & Checker Taxi Service to experience an amazing ride. You can choose our service for any occasion whether it be a formal meeting or an informal outing. You can also use our service to provide a very comfortable ride to your clients and guests for any corporate event. Our excellent service ensures you arrive on time at the airport every time. We sanitize our taxis after every trip to ensure complete safety against the coronavirus. The world is experiencing a very difficult situation and we are committed to maintaining and following all the safety standards to keep our customers safe and healthy.
So don't have any second thoughts. Choose Texas Yellow Cab & Checker Taxi Service and experience it yourself. You won't be disappointed and we will stand out on all your expectations. You just have to visit the website or contact us to provide us with your pick up and drop address & time and we will be there on time. You can call us at 817-676-3702 or leave an email at contact@bigtexascabs.com to book a cab in advance.