Taxis have played an important role in increasing mobility and transportation since the beginning of time. Cabs have traditionally been the preferred means of transportation for the majority of people all over the world. Cabs have always made our wishes come true, whether it was to savor every second of a tour or to steal some me-time from a hectic day. Aside from that, everyone is looking for safe rides due to the COVID outbreak.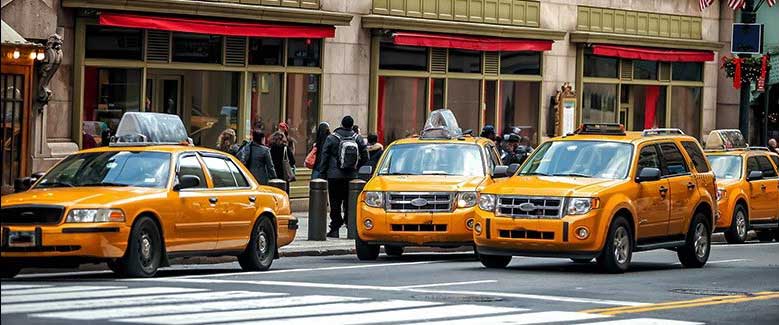 There are numerous reasons to rely on yellow cab service in Meridian, TX, whether you need to get to work, the airport, or any other destination. Let's have a look at the reasons:
Comfort
Who wants to be behind the wheel of a car when on a family vacation? Who wants to skip the preparation time and get straight into Drive Mode while on business travel? This is where taxi cab services can come in handy. Book a cab online and leave the driving to the professional drivers. Meanwhile, savor each and every scene you encounter while on the voyage. You will enjoy every ride and remain stress-free throughout the journey.
Professional Drivers
Texas Yellow Cab & Checker Taxi Service hires only experienced and competent drivers. The authentic wheels are inspected, sieved, and then sent for travels before being handed over. So, while you're traveling with a cab driver, you'll always feel comfortable because you'll know that this person has earned the driver's seat through abilities and experience. Besides, their drivers are well-behaved and are following all safety measures to ensure a safe taxi ride.
Spending Less
Compare the cost of purchasing a car and maintaining it with the cost of using a taxi for a short period of time. The costs would differ by an order of magnitude. Whereas you must take care of the car's upkeep and fuel costs, on the one hand, you only have to pay for the ride you are taking on the other. As a result, we may conclude that using a taxi cab service can save you a significant amount of money.
Available 24/7
It is not uncommon for someone who knows how to drive to be unavailable at the time. You're feeling helpless at this moment. You are unable to go even if you have a car. There are cabs such as Texas Yellow Cab and Checker Taxi Service that are available 24 hours a day, 7 days a week and can assist you. So, whether it's 2 p.m. on a hot afternoon or 2 a.m. in the early morning, give us a call and we'll be there for you, regardless of the weather.
Texas Yellow Cab & Checker Taxi Service-The Reliable and prompt taxi service:
Now that you have understood the various advantages of hiring a taxi service, your next step will be to locate a reliable yellow cab service in Meridian, TX. Well, for that, you can rely on Texas Yellow Cab and Checker Taxi Service. We offer affordable and most comfortable taxi rides and our well-disciplined drivers always reach the spot on time. We keep our cabs in excellent condition, and you can rest assured that when you travel with us, you will arrive at your destination on time.
To book a cab, you can use our online application form or call us at 817-676-3702 and send an email at contact@bigtexascabs.com to book a cab in advance.