The hectic lifestyle of people has made air travel more reliable than ever to reach one's destination, whether it is to go to your family, business meeting, or a vacation tour. However, one thing which will surely put a brake to your air journey is the delay in reaching the airport. You can enjoy your journey in an elegant yellow Taxi in Granbury TX driven by professional drivers with years of experience to their credit. It is both financially and practically advantageous to hire cab services for travelling the airport. Also, it can be easily booked online.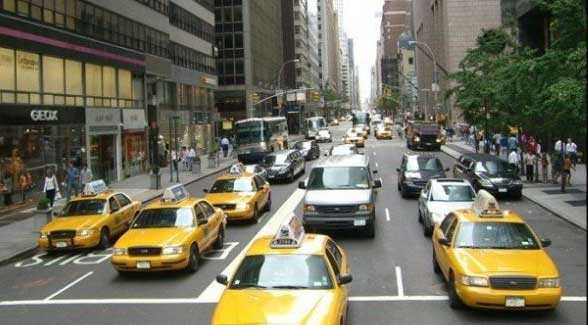 Benefits of Availing Yellow Cab Service in Granbury TX
Let us take a look at some benefits of hiring a cab service of Texas Yellow Tab & Checker Taxi Service:
Zero Wait Time:

Unlike hiring a local transport service which requires you to wait in queues for a long time, before you finally get to board the transport, cab services let you board your cab in no time. Their easy booking process ensures you to book the cab many hours in advance, and you can easily leave your house accordingly.

A Reliable Partner:

The most dangerous nightmare for every traveler availing air travel remains arriving late at the airport and missing their scheduled flight. The best choice is hiring the services of expert professional cab services for a stress-free journey to reach the airport. Such services ensure that its driver arrives at your doorstep in time for pick up and ensures that you are dropped off within the scheduled time for the flight.

Economically Balanced:

Booking a ride with a cab service for your transportation has the dual advantage of eliminating the hassle associated with air travel as well as saving your valuable time and money. The driver will drop you off next to the check-in and you can utilize your spare time in the restroom, buy refreshments and arrive at your gate within time.
How Safe is the Yellow Cab Service in Granbury TX?
Travelling at night can be a nightmare sometimes especially if you are travelling alone. But when you are travelling in a yellow taxi in Granbury TX, your travelling fears will vanish. These are professional services, verified properly, having experienced drivers, who will pick you up from your doorstep and will drop you at the gate of the airport. After your ride is over, you can rate the drive and write feedback about your experience. This will help other users as well. Similarly, the experience of other users will also help in choosing the most effective ride for your journey. These cab services are known for offering comfortable, reliable, and timely rides to the people within or outside town. For more information send an email at contact@bigtexascabs.com or any query dial 817-676-3702 .