When the traffic is very high during the rush hours of the day, traveling through the city roads is a pain for the commuters. Most of the time reaching the destination on time becomes difficult as either you have to wait in the endless traffic jam or for the arrival of the cab that you have booked for ages. Many people don't own a car and for them, hiring a cab is the most convenient way of reaching their destinations. And in such a case, people look forward to a reliable cab service that they can depend on. If you fall into this category, then we have good news for you. Texas Yellow Cab & Checker Taxi Service offers excellent Taxi Services in Weatherford, TX, that will surpass all your expectations.
A Reliable, Dependable, and Affordable Taxi Service that you have been Eagerly Waiting for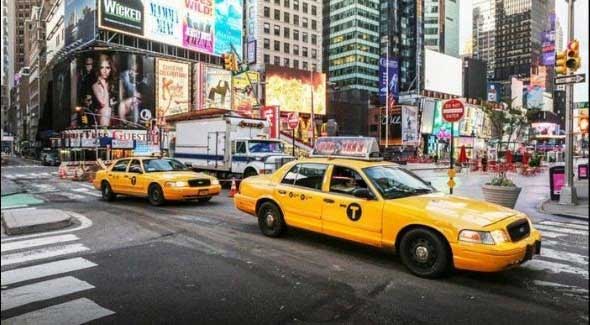 The checker taxi services offered by this company are truly impressive. Whenever and wherever you want to go to in Weatherford, Willow Park, Mineral Wells, or the neighboring areas, hiring this taxi service will provide you a satisfying experience. Contenting the clients with marvelous taxi services at reasonable tariffs is the main priority of these service providers. So, whenever you hire Yellow Cab Service in Weatherford, TX, you can be sure to reach your destination on time and will have the most comfortable and hassle-free cab riding experience.
Top-class Transportation Services for your Varying Travel Needs
For both your business travel and leisure travel needs, you can hire the Taxi Service in Weatherford, TX. Going to the office or for an urgent business meeting? Book a ride with Texas Yellow Cab & Checker Taxi Service and stay worry-free. Or if you are planning a night out with your friends, hire this cab service at even the oddest night hours and get prompt and safe transport services every time.
Professional and Polite Chauffeurs to Serve you Better
If you travel in cabs frequently, then you must have come across rude and unprofessional cab drivers. This is always a concern for the passengers as when you are hiring a cab, you have to largely depend on the driving efficiency of the driver. Texas Yellow Cab & Checker Taxi Service understands this and so, they recruit highly trained, experienced, well-mannered, and professional drivers through a rigorous screening process. You can be sure to always get chauffeurs, who are good-natured, proficient, and acquainted with all the roads, lanes, and by-lanes of the cities and the nearby areas. They are also well-versed in all the traffic rules and maintain safety standards while driving.
So, try the Yellow Cab Service in Weatherford, TX, and you will get the most pleasant cab riding experience – that's a guarantee!