Are you a daily commuter, who has to deal with endless traffic jams, an uncertain public transport service, and rude cab drivers? Then, we would like to tell you that your days of pain are gone as you can now hire a highly professional yellow cab service in Texas. Wondering what we are talking about? We are talking about Texas Yellow Cab & Checker Taxi Service. This is the most punctual, professional, and promptest taxi service, serving the entire state of Texas. As a frequent traveler, you must have tried a number of cab services and your experiences might have been bitter, but with this cab service provider, you will enjoy every cab ride for sure.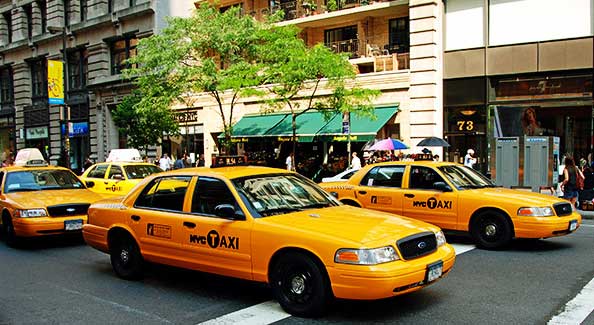 What Makes Texas Yellow Cab & Checker Taxi Service Such a Dependable Cab Service Provider?
With the frustrating experiences of the daily commuters with the unprofessional cab service providers, a highly dependable taxi service is the need of the hour. We can't help you with the traffic jams and the road conditions but, we can definitely help you by guiding you towards a highly impressive cab service facility in Texas. You can hire a Yellow Taxi in Hurst TX, whenever you need one. You just have to call on 817-676-3702 to book a ride. The taxi service is provided 24/7 and so, no matter at what time you need a ride, cabs will be always available to take you to your destination.    
Many travelers often complain about the high cab fares in their regions. But with Texas Yellow Cab & Checker Taxi Service, this will never be a problem as you will pay only the fairest prices when you book a ride from this service provider. This company has made Taxi Service in Hurst, TX, truly affordable.
Experienced and Courteous Drivers are Always at your Service
This is the best part of the Taxi Service in Hurst, TX, offered by Texas Yellow Cab & Checker Taxi Service. This company recruits only highly experienced, dedicated, honest, and professional cab drivers to make sure that the passengers do not find anything to complain about. The chauffeurs are trained and knowledgeable about the traffic rules, all the locations, roads, lanes, and by-lanes, and they ensure the utmost safety and comfort of the passengers during the ride. They also maintain absolute cleanliness inside the cabs.
Yellow Taxi Services Offered in Various Areas in the State of Texas
You will find this fabulous yellow taxi service in Arlington, Euless, Bedford, Hurst, Grand Prairie, Midlothian, Mansfield, Fort Worth, Haltom City, Hillsboro, Irving, Weatherford, Glen Rose, Granbury, and several other regions in and around Texas. Visit the website https://bigtexascabs.com/ to learn more about this taxi service and also, to book your ride.