Traveling from one place to another becomes too hectic and inconvenient if you don't avail the right mode of transport. Not everyone can afford a car, and depending on public vehicles is not a convenient option, and so, you need to have another travel option to make your journeys absolutely hassle-free. The cab services in Texas are highly dependable from this aspect, and if you want to travel confidently and conveniently, then hiring the taxi services of Texas Yellow Cab & Checker Taxi Service is the best option available. Let's learn some more about this highly reputable cab service providing company.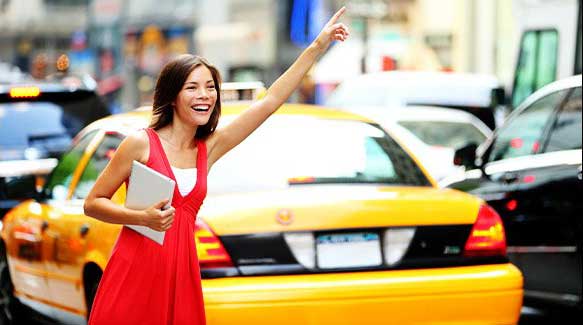 The Great Advantages of Hiring Taxi Service in Cedar Hill, TX
When you are hiring this yellow taxi service in Texas, you can be sure enough to be served by the best service provider in this field. Fast and effortless booking and timely arrival of cabs are what you can always expect from this taxi service in Texas. No matter at what time you book a cab, the vehicle will arrive at your location to pick you up and safely take you to your chosen destination. The cab service is available round the clock, on all days of the week and throughout the year. And so, whether you are returning from a late-night party or need to reach the airport very early in the morning, you can effortlessly book a yellow taxi and reach your destination with utmost convenience.
Get Driven by the Best Drivers in the State of Texas
The Yellow Cab Service in Cedar Hill, TX, ensures that you get the best travel experience every time you book a cab. You are greeted by the most courteous and experienced chauffeurs, who are always ready to serve you in the best possible way. You always get clean and well-maintained cabs to ride in, and highly capable, well-behaved, trained, proficient, and professional drivers, who will ensure your safety while helping you reach your destination in time. They are well-versed in all the traffic rules and knowledgeable about all the ways across the state of Texas. So, no matter where you want to travel to in Texas, Texas Yellow Cab & Checker Taxi Service can help you reach there in the fastest time in the safest way possible.
Make the Most of the Affordable Taxi Service in Cedar Hill, TX
The taxi fare of every ride is very affordable and that means you don't have to think twice before booking a ride even in the most rush hours or the oddest hours of the day. You can hire the Yellow Cab Service in Cedar Hill, TX, online by visiting the website of Texas Yellow Cab & Checker Taxi Service or by calling on the number 817-676-3702.