To be honest, with cars becoming so much more expensive, you can save so much with just a taxi ride.
Sure, having a car can be convenient. However, all you need if you're ever in a hurry is to call a taxi service and they'll send over a cab pronto. In comparison, if you drive, yes you will have a snazzy vehicle to your name. But the added costs that come attached with it might end up making you regret your decision soon enough.
How expensive is a Car?
In comparison to the average cost of vehicles in 2017, the price has apparently increased by 3.9 percent. That's $1,360 more.
And given that there are so many factors that contribute to overall cost of owning a car, and with the economic conditions as unpredictable as ever, we may expect this price to go higher.
Typically, there are five factors that affect the cost;
The cost of the vehicle
Maintenance and inspection costs
Insurance costs
Taxes, license and registration costs
The number of miles the vehicle has traveled
Add the first four factors and divide that with the number of miles travelled, and you'll have the true sum.
How expensive is a taxi ride?
That depends on your choice of taxi service. We recommend that you shop around before deciding on one. Once you have a taxi service that offers comparatively low costs, you'll be able to sum up the total costs based on two factors;
Where you're located
Where you want to go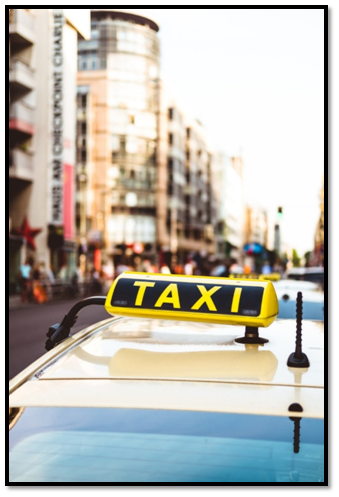 And that's it. The price difference here depends a lot on loyalty as well. If you hire a regular taxi service, they'll be more likely to offer discounts and special offers, simply because they know you'll stick with them.
As such, you'll not only save substantially more, you'll also enjoy some special treatment.
The Clear Winner is…
Given that we've already discussed the many costs using a taxi eliminates, we can safely conclude that a taxi service is a clear winner.
By using a taxi, you can go wherever you want to go, whenever. And you won't even have to drive yourself. You'll walk less, spend less and do your bit in lessening your carbon footprint.
So go ahead and book a taxi in Texas today. Make your life more affordable and easier!