Business trips—while extremely common in many industries, are rarely enjoyable and are just a source of added stress. You might think getting to go to a new country on your company's expenses sounds ideal, but in reality, having to navigate around streets you know nothing about and making it to business meetings and appointments in time is just a bigger hassle than the payoff!
However, your trip can be made highly enjoyable if you were to hire a taxi service with flat rates beforehand, rather than getting into the trouble of hailing a taxi on the spot—which could also make you susceptible to getting ripped off!
Here are all the ways enlisting the help of a taxi service can affect your business trip:
Always Punctual
In the event your flight is delayed, searching for a taxi that can take you to your location can take some major minutes out of already dwindling time. You could miss hotel check-in times, important business meetings and conferences just because of it! However, hiring a taxi to be there at the airport when you arrive saves you the hassle of hailing a taxi and gets you on the road immediately. Even if your flight was late—your taxi never will be!
Knowledgeable Drivers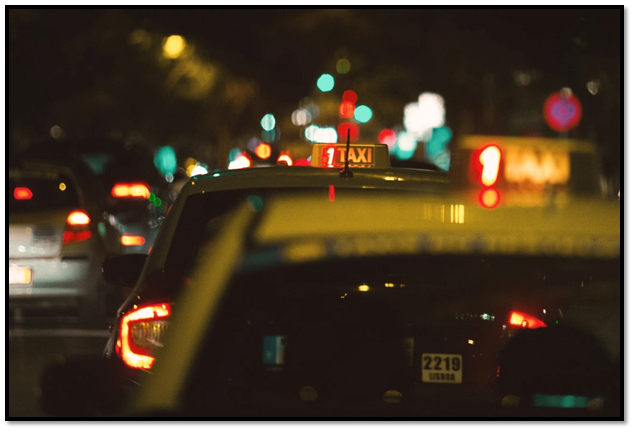 Trying to find your way around routes and streets, finding the right bus or subway in an unfamiliar city to get to your location in time can be extremely difficult. It is far more common to land in the wrong place than it is to get to your destination on your first try! This is especially true if your business trip happens to be in a country where nobody speaks your language!
Taxi services with a number of years of experience in the business have been driving around the same streets every day and night for years on end. They have a native knowledge of the streets and can save you the trouble of trying to set up your rental car's GPS, and navigating around routes and foreign languages.

Stress-free trip
When you know you have a ride waiting for you when you arrive in the city, and don't need to worry about traffic or meeting appointment times, it can take a whole lot of the stress out of your business trip. Hiring a reliable taxi service means you're left free to prepare for your upcoming meetings in peace or even catch some shut-eye in the car without having to worry about whether you're going to the right place!
Professionalism
The drivers of all the best taxi services are vetted through rigorous background checks and training processes and the vehicles are always kept in top-shape. This does not only ensure you never have to suffer through a car breakdown on your journey to your important meetings, but also leave you with no cause for complaint. Taxi services get you to your destination safe and sound in a good mood to tackle all the trip's more important challenges.
Hire a Taxi Service in Fort Worth
Get to your business meetings in style and impress the competition with our premium corporate and private taxi service for Fort Worth, Dallas and other areas across Texas. Book a taxi with Texas Yellow & Checker and ride in comfort today!