If you're visiting the Big D, there's not a chance you'll want to miss out on exploring some of the best places the city has to offer!
From artistic and historical to thrilling and serene, Dallas is a mosaic of diverse experiences. But most of the times, the array of choices can leave you feeling confused!
Here are some of the attractions you just can't miss out on when you visit Dallas!
Treat Your Palate to Some Local Beverages with the Design District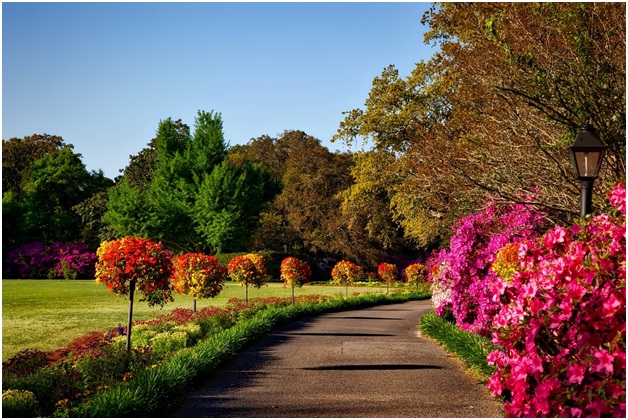 A sip of locally crafted beverage is a ritual when you come to Dallas! If you're looking to sample some of the best drinks in Dallas, make a quick stop at the Design District. From the Deep Ellum Brewing Company to the Bishop Cider Co., this place hosts some of the most delicious beverages. Whether you're looking for drinks with a sweet or tangy taste, the distilleries here will keep you satiated! If you're someone who prefers hard liquor, the Design District will still not disappoint.

Revel In the Scent of the Blooms at the Arboretum & Botanical Gardens
If you're enthralled by the beauty of fragrant blooms, you wouldn't want to skip out on the Dallas Arboretum and Botanical Gardens. Spreading over an impressive area of 66 acres, these gardens aren't your typical lush green gardens! Instead, these expansive green gardens house some of the most breathtaking delicate blooms. From tulips to the gorgeous topiaries and marvelous marigolds, this place is truly a treat for all your senses.
Experience Dallas History Firsthand With a Movie at the Texas Theatre
Open to the public for special events and movie screenings, the historic Texas Theater lets you experience the raw history of Dallas up-close and personal. Here, you get to watch your favorite movie as you sit in the lap of an authentically furnished cinema. From a welcoming atmosphere to the vintage Pac Man game machine; this place will truly be a treat for you!
Looking To Book a Ride in Dallas, Texas?
Are you ready to check things off your ultimate Dallas bucket list? Texas Yellow & Checker Taxi has just what you need to go around town! From Dallas and Hillsboro to Bedford and Grand Prairie, our company provides premium yet economical taxi services to a number of cities in Texas.
To book a ride, call us at 817-676-3702.