Time is considered to be more precious than money in the present-day world as people have very little time in hand to spare. With the ever busy traffic on the urban roads, it becomes a hassle-oriented task to commute from one destination to another if proper transportation service is not available. Not every person can afford a personal car or any other automobile and for them, the public transport system proves to be the last resort.
Try the local Yellow Taxi in Euless, TX
Here's a piece of good news for all those, who are looking for a highly dependable transport service to travel all around the city in a problem-free way. Local cab services are on a constant rise in the state of Texas. These cab services are punctual, reliable, and efficient in offering travellers easy commuting facilities. When it comes to hiring cab services in Texas, the first name that comes to mind is Texas Yellow Cab & Checker Taxi Service.
This is a fully licensed and insured yellow cab service providing company in Texas that offers incomparable yellow taxi services in different cities across the state of Texas. Their transport services are prompt, secure, and of course, very affordable. So, for availing of the most affordable and high-class transportation within Texas, contact this company.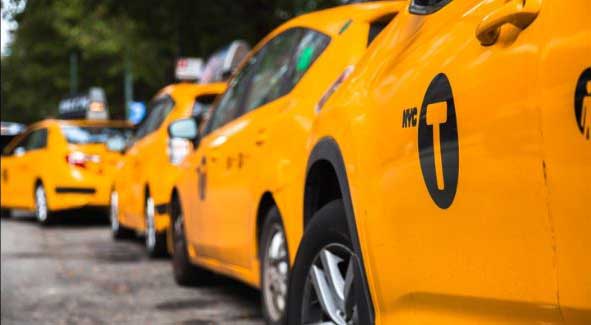 Yellow Cab Service in Euless, TX – Punctual, Professional, and Inexpensive
Timeliness and affordability are the two main qualities that any transport service should have and so, this yellow taxi service providing company prioritizes punctuality and makes their services easily afforded by all. For business travel purposes or for casual outings, you can hire this taxi service all the time to travel to the countless destinations within the state. Whether you are returning from any event at odd hours or need to catch an early morning flight, you can always depend and hire a Yellow Taxi in Euless, TX.
Yellow Cab Service in Euless, TX – Committed to Serving 24/7
Texas Yellow Cab & Checker Taxi Service focuses on maximizing the comfort and safety of the passengers and to ensure that, they employ the most experienced, professional, and courteous chauffeurs/drivers, who are well acquainted with the roads, lanes, and alleys of Texas and drive the vehicles following all the safety traffic rules with the utmost professionalism.
To book a ride, give a call on 817-676-3702 or send an email contact@bigtexascabs.com to start your journey. You will be picked up from your location and dropped to your destination offering the best travel experience in the process. The cab service is available round the clock and so, whenever you need a ride, book a yellow cab and you are good to go. For more information visit this website: https://bigtexascabs.com/.