Commuting to the destinations amidst the bustling traffic has become a major problem for the frequent urban commuters these days. For various purposes, many people have to travel all over the city for a major part of the day, however, one cannot spend all the time travelling and so, finding a time-efficient and cost-effective option is the only way to go.
Make the Most of the Dependable and Affordable Taxi Services in Texas
If you are a resident of Texas, then this blog is going to be very informative and gladdening for you. Here, we are going to introduce you to Texas Yellow Cab & Checker Taxi Service, which offers reliable and affordable taxi services in Texas. The locales in Texas where the yellow cabs and checker taxi services are offered by this organization are – Dallas, Mansfield, Arlington, Granbury, Alvarado, Cisco, Grand Prairie, Hillsboro, Glen Rose, Midlothian, Cleburne, Grandview, Weatherford, Fort Worth, and in many other suburb regions of the state. So, whenever and wherever you want to go within the state, you can always hire these taxi services at your convenience.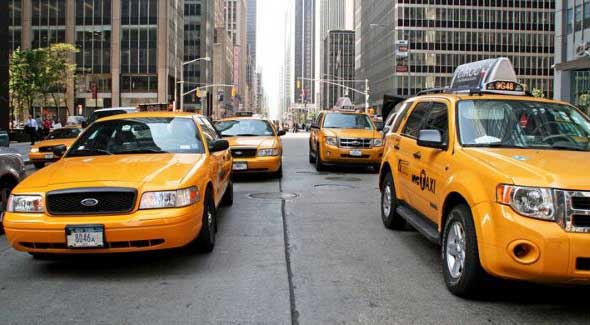 Get Assured with on-time Pick-up and Drop Facility and Travel Safely
When you are availing of the Yellow Cab Service in Arlington, TX, you can stay assured to get the safest mode of travel. The safety, well-being, and convenience of the passengers are the priorities of these taxi service providers.
Ride in Clean and Comfortable Vehicles
Texas Yellow Cab & Checker Taxi Service has a fleet of taxi vans and town cars that are properly cleaned and well-maintained on a regular basis to make sure that the passengers feel glad, every time they take a ride. The vehicles are also regularly inspected for safety. The convenience and comfort of the business, as well as leisure travellers, are given utmost importance by these service providers.
While hiring these cab services, you will always find highly experienced, professional, well-trained, and courteous drivers at your service. They follow all the traffic rules and safety regulations while driving and take the best routes to take you to your destinations in the least possible time, while never compromising on your safety and well-being.
Offering Affordable Airport Conveyance
Looking for a comfortable ride to the airport at an unearthly hour? Not to worry when Texas Yellow Cab & Checker Taxi Service is with you. Just book the cab and you will be picked up from your doorstep and dropped at the airport on time to catch the flight!
These premier taxi services are available 24/7, on all days of the week and so, whenever you need Yellow Cab Service in Arlington, TX, you can book a vehicle easily. For any queries, you can contact the service providers via phone 817-676-3702 or email contact@bigtexascabs.com.