You must have felt suffocated traveling on crowded buses, trams, and trains, and the inconvenient timetables of these modes of public transport are an additional hassle. It's time to try the cab services offered by the reputed service providing companies. Today, the app cab services are widely available in almost every part of the world. However, not all the service providers are worth mentioning as very few are able to win the trust and appreciation of the customers with their impressive services. Nevertheless, some cab service providing companies are there which have been able to make the customers happy with their unparalleled taxi services, and one such company is – Texas Yellow Cab & Checker Taxi Service.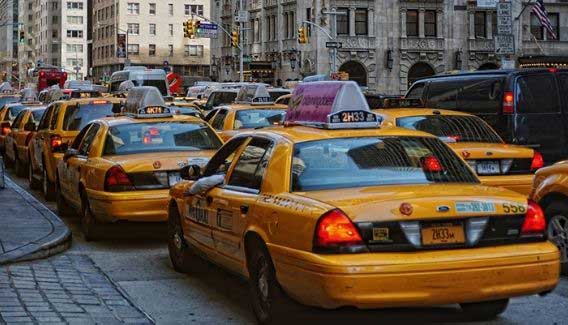 A Note on the Yellow Cab Service in Granbury, TX
With the easy availability of different taxi service providers, choosing the right one can be a bit confusing. However, once you hire the Taxi Service in Granbury TX, offered by Texas Yellow Cab & Checker Taxi Service, you will be able to experience the difference by yourself. The most important qualities of any travel service are promptness and punctuality, and you will find both with this cab service provider.
Once you book a yellow taxi in Texas, you won't have to wait much as the cab will arrive at your location in a few minutes. The Yellow Cab Service in Granbury, TX, is available round the clock and so, whenever you need to, you can book a cab via your smartphone and reach your destination in no time.
A Well-managed Fleet of Taxis Driven by Professional Drivers
Texas Yellow Cab & Checker Taxi Service has a huge fleet of taxis that are well maintained and serviced from time to time to ensure the best performance. And the drivers that you will find at your service are also very courteous, experienced, and professional. And so, you can always rely on their efficiency in driving you safely to your destination.
Pay the Fairest Fair for Every Cab Ride
The cab fares charged by Texas Yellow Cab & Checker Taxi Service are very reasonable. Therefore, you won't have to worry about paying higher fares for any ride, no matter when and where you choose to go.
A Yellow Taxi Service Synonymous with Absolute Reliability and Comfort
Comfort, convenience, and reliability are the aspects that people look for while booking a ride. And all these come with the Taxi Service in Granbury, TX. You can book a ride simply by calling on 817-676-3702 or you may also make an online booking by visiting the official website of Texas Yellow Cab & Checker Taxi Service. The fabulous yellow taxi service is provided in different cities and suburbs of Texas. So, try this cab service today! For more information send an email at contact@bigtexascabs.com.