"Safety is not a gadget but a state of mind." – Eleanor Everet
What's the point of travelling if the journey is stressful? The trip should be comfortable and should put you at ease. This is especially true when you're travelling for work or a solo weekend getaway.
When you book your flight, the last thing on your mind is having to deal with an uncomfortable ride to the airport. Flight delays aside, you want to reach there in one piece—safe and sound!
With that in mind, here's how you can make your trip to the airport more comfortable:
Be Early
It doesn't matter if you're travelling domestically. You still want to make it early to the airport. Make sure you're done packing everything at least 2 days before your flight.
This is extremely important because you don't want to struggle with last-minute packing. If you pack overnight, you'll wake up late.
So make sure you pack at least 2 days earlier and wake up early for your flight. This will also make booking a cab easier because you won't be scrambling through things.
Check Your Flight Status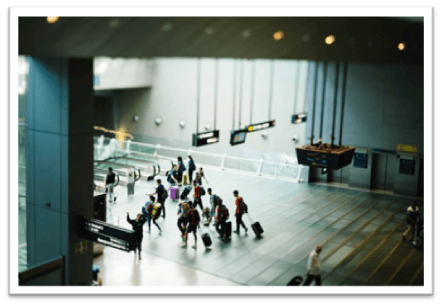 The good news is that most airlines let you check your flight status in real time. This allows you to check whether your flight has been delayed or cancelled.

This will help you prepare accordingly. If your flight has been delayed by at least an hour, you have some time to reach the airport. You can then book a taxi accordingly.
Download Offline Maps
No longer do you need to rely on your memory to get to your destination on time. Google Maps now allows you to download maps offline.
This way, you know which shortcut to take when you're running late. It will also allow you to find out which route to avoid in case there's traffic.
Hire a Reliable Taxi Service
Booking a taxi service is the fastest way to reach your destination in time. But hire a service that has a reputation for being reliable. You want your journey to be comfortable and stress-free.
The driver should know all the routes, should know how to operate a GPS system and shouldn't compromise on your safety.
The service should also provide fair rates and should have customer services available 24/7.
Need to book a reliable taxi service online? At Texas Yellow & Checker Taxi, our licensed drivers can take your destination in no time! We're conveniently available 24 hours a day, seven days per week, and accept all major credit and debit cards.
Contact us now if you have any questions.