Taxis can be considered as one of the most convenient modes of transportation for travelling around the city. There is nothing more comfortable than relaxing at the back of the vehicle, while the driver deals with the bustle on the road.
Whether it is a long-distance journey, or a short ride to work, taxis are an affordable option for travelling. However, just like you expect your driver to show professionalism and take you to your destination on time, there are some things expected of you too.
Here are a few etiquettes that you should follow when taking a taxi ride:
Don't Ask The Driver To Break the Law
Taxi drivers are professionals, and ensure that their driving record remains clean. Their driving record is extremely important for their career, and if they are found breaking any traffic rules, it could seriously affect their chances of employment in the future.
Therefore, you must never ask you taxi driver to exceed the speed limit or violate a traffic signal, no matter how much in a hurry you are. It is not the driver's fault you are running late. The best thing you could do in this situation is ask the driver for suggestions about alternate routes which can take you to your destination on time.
Show Basic Courtesy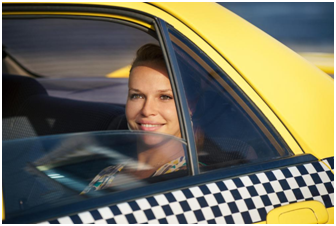 It is important to show basic courtesy to your taxi driver, so don't be rude. Never yell or swear at your driver, and behave in a way that you do in any professional setting.
If the driver starts conversing with you, be polite enough to answer or inform him that you don't feel like conversing. Choosing not to answer at all is again rude.

Avoid Eating and drinking
Try and avoid eating and drinking in the taxi, especially strong smelling food items that can leave stains, crumbs and smells in the taxi.
Taxi services spend a lot of money for keeping their vehicles clean so that passengers do not feel any sort of inconvenience during their ride. Many services do not even allow any sort of food items inside their vehicles. So ensure that you finish your coffee or hotdog before you get in.
Avoid PDAs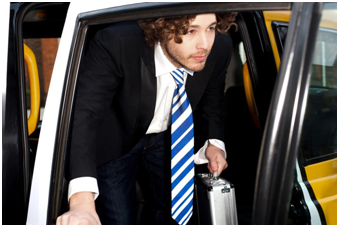 Remember that taxi is still a public place, so no matter how sexy your date is you should avoid PDA throughout the journey.
Yes, you have rented the taxi, but this doesn't mean that you could indulge in some kissing or any other activity at the backseat. Try to contain your emotions until you reach your destination.

Leave the Taxi Just Like You Found It
Try and leave the taxi in exactly the same condition as you found it. This means that you shouldn't leave any sort of trash inside the vehicle.
Ensure that you aren't making any sort of mess with chewing gums, water bottles, paper receipts or anything else when riding. If you are travelling with children, make sure that they aren't leaving anything behind exiting the taxi.
Texas Yellow & Checker Taxi is a professional taxi service in Fort Worth, Grand Prairie and various other part of Texas.
Book a ride with us today for long distance travels and airport transfers.