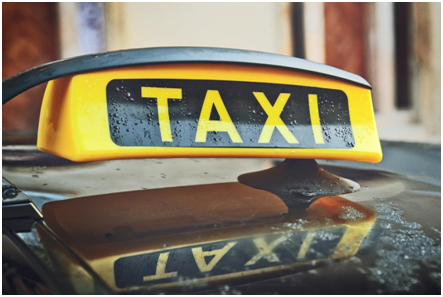 When it comes to long-distance traveling, your utmost priority should be to book a taxi cab that is reliable and can ensure that your journey goes smoothly. For this reason, it is imperative that you book your taxi ride carefully.
Taxi service is a booming industry, and you'll see new companies showing up every now and then. You can find hundreds of taxi services in your city, from hailing one at the street to booking one your smartphone. However, it can be overwhelming when there are limitless choices, especially if you are unsure about the service quality of each of them.
Luckily, there are a few things that you could look for in a taxi service to evaluate whether the service can be relied upon or not.

To help you decide, we have listed down certain key elements of a reliable taxi service:
User-friendly Booking Feature
The first thing to look for is the booking feature. In this digital world, you should be able to book a taxi through your smartphone, so look for a taxi service that you could book online, through their website or app. However, if for any reason you can't use the internet, the taxi service should also have a phone number through which you could place your order.
Maintained vehicles
Majority of the taxi services have a wide range of fleet in order to ensure that there are rides available to cater diverse client needs. However, the quality of the taxi service mainly depends on how well the vehicles are maintained.
No one wants a taxi with dirty seat covers, busted seat belts and broken handles coming to pick them up. The taxis should always be clean as well as insured, which will ensure your safety during the trip.
Punctuality
Punctuality is one of the most important features of a taxi service. If you are running late for a flight or a business meeting, the last thing you want is to wait for an extended duration outside your home.
The taxi service you hire should have impeccable customer support and should be able to take several external factors into consideration, such as road blocks, weather and traffic jams, to plan their rides and provide you with an estimate.
Fair Rates
The fares charges should be completely transparent. Majority of the professional taxi services offer metered rates, while airport transfers are usually fixed.
Just make sure that you are not being overcharged from the city's standard rates using unfair means.
Professional Drivers
In the end, it all comes down to the professionalism of the driver. The diver should be skilled at driving, should be licensed and should have knowledge of the routes in the city. Other qualities in a taxi driver you should be looking for are courteousness, conversational skills and professional appearance.
Texas Yellow & Checker Taxi is a professional taxi service in Fort Worth, Grand Prairie and various other part of Texas.
Book a ride with us today for long distance travels and airport transfers.