In the past decade, ridesharing has become a very popular form of transportation. Almost all urban dwellers have at least one ridesharing app on their phones. But while hiring a ridesharing company may offer a number of benefits, it isn't always as good as it looks! Here are just a few reasons why a traditional taxi service might be a better option than peer-to-peer ridesharing:
Safety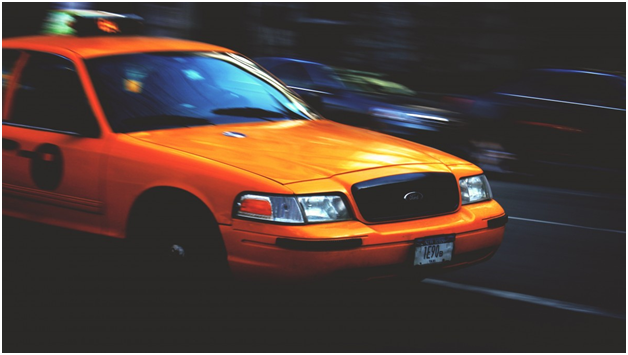 Before hiring taxi drivers, most taxi service providers conduct very thorough background checks. In different states, the regulations are different about the conditions a taxi driver must meet before being issued a license. However, in most major cities, taxi drivers must not have been convicted of a felony for a number of years preceding the application to be able to drive a taxi.
A number of other cities also ask new drivers to watch instructional videos on sex trafficking and take courses on safe driving after being hired to ensure complete safety of passengers.

Maintenance
In ridesharing services, drivers typically use their own cars which are checked for feasibility at the time of application. However, these cars are not scheduled for regular maintenance by the company and are the sole responsibility of the owner.
In traditional taxi services on the other hand, all vehicles in their fleet go through regular maintenance checks to ensure they are in perfect working condition. Taxis are obliged to undergo regular safety inspections to keep their license according to state laws, and a faulty car may mean a stalled car or even an accident.
Insurance
Taxi transportation services are expected by law to have both taxi insurance and auto insurance for cases when the driver gets into an accident and injures himself, the passenger or a pedestrian.
While some ridesharing services offer insurance coverage for their drivers, these are only affective while the driver's phone is connected to the app. In case an accident occurs in a low-coverage area, while the phone is dead or the app is malfunctioning, the passenger and driver may have to pay for their own damage coverage.
Regulations
Most taxi services are heavily regulated by the law and are under constant observation, which means that they need to submit reports of regular maintenance file specific reports and undergo inspections on a regular basis. They therefore consist of a more experienced fleet of drivers, better, safer cars and keep the company's reputation in mind while driving.
About Texas Yellow & Checker Taxi
With over 17 years of experience, Texas Yellow & Checker Taxi has established itself as the leading taxi service providers in Dallas and other areas across Texas. Fully-licensed and insured, we prides ourselves on our consistently prompt and secure taxi services, and provide our passengers with the best cab services in Texas.