People are always in a hurry nowadays. Easy access to transportation is what they want and is the need of the hour. In the USA, not everyone has a personal four-wheeler. Yellow cab service in Keller TX is gaining popularity and dismisses the need to buy your car. It has become a prominent feature of the suburban cities in Texas. Texas Yellow Cab & Checker Taxi Service provides one of the most affordable, reliable, and fast taxi services as it is everyone's to-go transportation whether it's for leisure or any business meeting. Using a taxi is the most economical choice compared to other modes of transportation.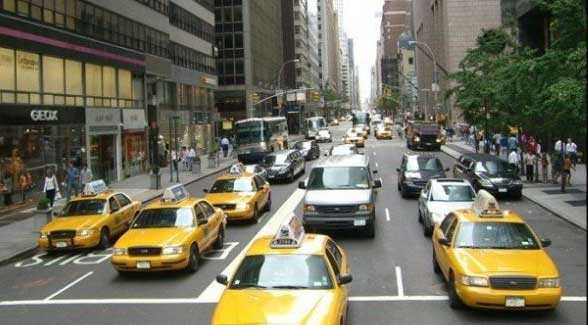 Benefits of Taxi Service in Keller TX
The following are the benefits of the yellow cab service in Keller TX that are offered by Texas Yellow Cab & Checker Taxi Service:
*Affordable– Taxis might cost more than public buses or trains, but isn't it worth going to your desired destination peacefully without any hassle and loud noises? The comfort and personal space that you will get in a taxi are not available in public transportation.
*Experienced Drivers- Riding in a taxi helps you to avoid jams and bad road conditions as the drivers are very experienced and they know every shortcut of the city. They are professional, polite, skilled, and highly trained.
*Convenient Mode of Transport- In public transport, you will face a lot of distractions and won't be able to prepare your mind for work or a meeting that is going to happen. Whereas taxi services are very convenient as they pick you up from your home and drop you at your destination timely and peacefully, without causing any hassle.
*24*7 Facility- Taxi services operate 24*7. Contact them any time irrespective of time and reach your destination safely and fastly. Even in case of emergencies, let go of the unwanted stress and tension as you have access to yellow cab services at all times of the day, anywhere, and anytime.
Travel Comfortably with Taxi Service in Keller, TX
Traveling from one destination to another is a part of everyday life and cannot be avoided. Among other taxi services in Keller, consider Texas Yellow Cab & Checker Taxi Service. You can rely on their efficient services, whether to bring someone from the airport or pick and drop from home to your desired destination, they won't disappoint you at all. They will always make sure that you reach your destination on time and as comfortably as possible. Check the website or directly call them, and you are assured of great transportation service at a great fare. Make your traveling worthwhile with them. For more information send an email at contact@bigtexascabs.com or any query dial 817-676-3702.