Whether you're landing in or flying out of the city, you'll need a lift from or to the airport. Arranging a car ride at the eleventh hour can be unreliable and difficult. A cab service allows you to book a taxi at your convenience; you can rest assured that it'll be outside your front door right on time.
With tonnes of luggage and important documents—your ticket, passport, prescriptions, etc.—to manage, the last thing you need is to worry about a drop to the airport. Hailing a cab from the street is not an option because there's no definite time for when you'll find one. It's always better to pre-book a cab service and have it ready when it's time to leave.
Here are a few benefits of booking a cab service for the airport.
Convenience
Taking your own car to the airport elicits millions of stressful thoughts that you don't need; where should you park your car at the airport, who will drive you there, will your car get home safe, etc. There's a quick solution for all these problems: book a cab in advance and ride in the backseat without worrying about your car.
Affordability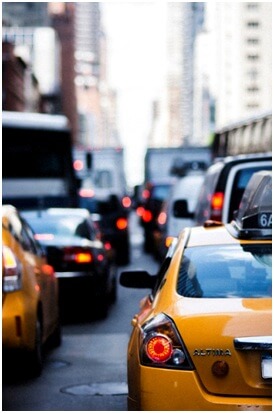 Let's say you decide to save on cab fare by driving to the airport yourself. Unless there's someone willing to drive your car back and keep your keys safe until you return, you'll have to park it in the airport parking lot. A simple calculation will tell that the cab fare you saved is only a tiny fraction of what you'll end up paying as a hefty parking fee. Not booking a cab is definitely a more expensive way of commuting to the airport.

Punctuality
Since you'll be booking a cab in advance, you can punch in a safe time to leave your house and wait for it. The chances are that the cab will arrive on time and you'll have no excuse to linger in your house longer. With a pre-booked cab, your mind will be at ease because a major part of the process of reaching the airport is taken care off. All you have to do is gather all your stuff and sit in the back until you reach your destination.
Comfort
Driving through traffic while you're on a clock is one of the most stressful situations to be in. If you choose to take your own car to the airport, you'll have to drive yourself. Who knows what the traffic situation has in store for you. If you get stuck in a jam, cursing your luck and tapping on the wheel impatiently won't help. You'll need to have exceptional driving skills and a photographic memory of city routes to know which one is best for avoiding traffic. If you don't consider yourself to be adept enough, booking a cab is always an option.
Looking for a cab service for the DFW airport?
Texas Yellow & Checker Taxi is a Yellow cab service serving the state of Texas. We take rides to and from Dallas, Weatherford, Grand Prairie, and many others. We're fully-licensed and provide the most efficient local taxi services near me in the area. Contact us to book your ride before the next flight!