When you book your ride, you put your utmost effort and expect that the ride should be smooth and stress-free. But the incidents of a bad ride are not exceptional. The rude drivers can break your day even if you may lose energy for such an unpleasant experience. So what to do?
Book your ride at Yellow cab & yellow taxi service in Midlothian, TX with this reputable taxi service provider, you will get a chance to experience an exciting journey.
This company strives for excellence with a hassle-free ride and ensures the customers a prompt and courteous service. The vehicles are completely clean and comfortable and the ride is 100% safe for the passengers and no threat of virus infection is there with the safe ride of Yellow cab & yellow taxi service.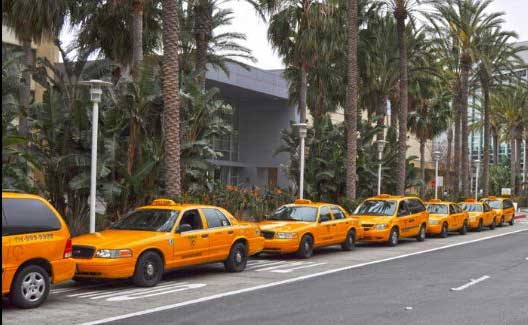 So Why Should You Choose the Yellow cab & yellow taxi service?
Several reasons contribute in support of this answer. Let's explore one by one each-
Careful Driving
The qualified drivers are highly acquainted with the roads and routes properly in Midlothian. They take the responsibility to reach the customers safely in their destination. The fully licensed and insured drivers offer the comfy cab service all the time.
We surely will have an exceptional riding experience with the Yellow cab & yellow taxi service. This will surely end up with the unpleasant experience of riding.
100% Reliable Transport Experience
Yellow cab & yellow taxi service
maintains a large fleet of vehicles that ensure you a comfortable riding experience with style. This includes all kinds of destinations. Regardless of business or pleasure trips, the knowledgeable drivers will take you by ensuring maximum travel experience. No additional expenses will be charged from you as you will be allowed to pay the exact fixed price only.
Seamless Ride
When you come out from home to reach an exact destination, you will look for the best communication mode without fewer interruptions. The skilled and well-mannered drivers will take you to your travel destination by making your journey less painful and pleasant.
24/7 service
Taxi service must be available twenty-four hours a day, seven days a week. You will have an enhanced travel experience with the Yellow cab & yellow taxi service in Midlothian, TX.
Avail the online reservation of these taxi service providers to ensure an on-time journey. When you are moving from one place to another, just give a call 817-676-3702 to the taxi service providers and get your taxi to your location.
The top taxi service providers Texas Yellow Cab & Checker Taxi Service will go the extra mile to make your ride fine and comfortable. No matter the distance and the flaws of your journey, you will reach where you want without any issue. The rides will be available at a competitive price where the drivers only will care for the passengers and make the journey simple and blissful as much as possible. For more information, you can send an email at contact@bigtexascabs.com.