When you have got a long distance to cover, travelling by air is the fastest way to get there. However, that doesn't mean it's an easy route to take, because there are lots of things you have to go through to finally board the flight. Between getting your boarding passes, checking your bags, knowing what you can and cannot bring in your carry-on, and getting through security, you have more than enough on your plate to worry about.
So, why not make at least one part of your journey a smooth, uneventful ride? That's simple when you rely on a licensed yellow cab service and leave the driving up to them.
Benefits of Hiring Yellow Taxi
Taxi services are meant for serving people. The best-known advantage of hiring a yellow taxi is completely time-saving. You can reach your destination quickly and safely without making a hole in your pocket in a stress-free way. What you need to do is to book a yellow taxi service in Bedford TX in advance. You can book online on their website or easily call them for reservation. Tourists and corporate professionals prefer taxi service for complete convenience and worry-free transportation.
Let's check what more advantages you can expect from hiring yellow cab service in Bedford TX.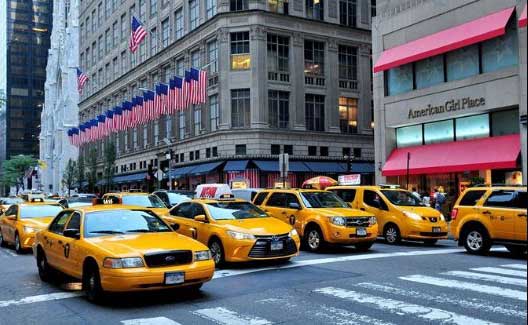 Safety
Taxi service companies take care of passengers' safety with priority. So, they dispatch only licensed, vetted drivers who have a permit to operate a vehicle for hire in the city and its surrounding areas. They dispatch only those drivers who have passed a drug screen, physician clearance, and FBI fingerprint background check. To ensure safety from any unintended mishaps, they allow their drivers to a maximum number of hours in operation. Inside the cab, cameras and emergency buttons are installed to enhance safety of the right for everyone.
Reliability
Yellow cabs respond to requests from all locations and all customers in Bedford TX service area, including those requiring wheelchair-accessible vehicles. This is a great advantage of hiring yellow cab services. One of the main reasons people like to rely on yellow cab services is that these cab services charge no premium for transporting animals or medical equipment required by passengers' disability.
Predictability
Unlike car rental services, yellow cab services charge no surprise fees. Fees are metered in real-time and you can estimate your fare before you book your ride. Yellow cab service in Bedford TX observes city-regulated rates for all fares and city-regulated zone pricing for trips to and from the airport. You can know in advance of your arrival time at your destination, because taxi drivers can transport passengers by the shortest routes possible or by routes requested by their passengers.
Final Thought:
Yellow cab service in Bedford TX is specifically designed to provide you with friendly, affordable and very fast and safe travel for all transportation needs. Every reputed and trusted cab company like Texas Yellow Cab & Checker Taxi Service offers 24/7 hour services, so whenever you need their service you can call them or book their service online and receive a quick callback from their customer care. For more information you can call 817-676-3702 or send an email  contact@bigtexascabs.com.
What are you looking for anymore? Want to book your ride? Book here.