Cab and Taxi services are the most used transportation option. Cabs play an important role in sustainable transportation. Many people prefer using a taxi service in spite of owning a car, as the former is more economical. When it comes to maintaining the private vehicle, people shudder at the thought and that is why taxi service becomes a convenient option.
Services of the Yellow Taxi in Alvarado TX
The taxi services cover both corporate as well as private rides:
Corporate Taxi Service- Corporate booking services has become a crucial mode of transportation across countries. Cab hailing and taxi booking applications are increasingly used and this has made corporate taxi service a new trend. Corporate people using a taxi for day-to-day travel are rising at an unprecedented pace. These taxi firms either tie up with corporate companies to provide taxi service to employees of their company or any corporate employee can directly tie-up with such firms for easy traveling to their respective companies.
Private Taxi Service- The growing population has increased the difficulty of traveling into public transport. In recent years, taxi services have become a major transportation medium especially for people travelling outside the city. Anyone can book a private taxi to travel outside the city, without sharing it or with zero involvement of any other person.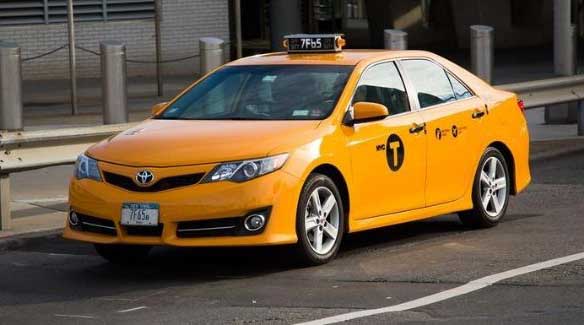 Yellow Cab Service in Alvarado TX Catering to Different Travel Needs
You might have different travelling needs. You might need a taxi for corporate travel, a family outing, or for travelling locally. Yellow taxi in Alvarado TX offers the following features:
Comfort

– Book a taxi and let the skilled driver safely drop you to your destination. In the meantime, relish every scene you get to see while being on the ride.

Convenience-

These taxi services will suit all transportation needs. You can enjoy your ride without worrying about routes, parking areas, and others as that will be taken care of by the driver.

Professional Drivers-

Taxis are driven by professional drivers. They are knowledgeable about the city routes and can even find the shortest route without breaking any traffic rules and reach you on time at your destination.

Feedback System-

After your ride is over, you can rate the drive and provide feedback about your experience. This will help other users as well. Similarly, the experience of other users will also help in choosing the best ride for your journey.

Easy Pick-up and Drop-

Just book a cab and it will come to your doorstep to pick you up and will drop to your destination at the doorstep. Such convenience makes these taxi services reliable.
Yellow cab service in Alvarado TX is known for offering comfortable, reliable, and timely rides to the people within or outside the city. For more information send an emails at contact@bigtexascabs.com or dial 817-676-3702 .