Commuting from one area to another is a necessary part of your personal and social life. There are different means of transportations such as trains, buses, autos, etc. but they are always overcrowded. Despite so many varied options available to the commuters, it can be safely said that hiring a cab is the ideal solution for people seeking hassle-free travels. The benefits of taxi and cab services are-
*Professional Drivers
– Taxi companies employ drivers who are experienced and very professional. These drivers are local to the place and hence very well know the city routes and shortcuts. It will save you time as you don't have to ask for directions from anyone.
*Cheap and Affordable
A cab service can be regarded as the most economic and affordable means of transportation. This is because it offers comfort and ease. The fare may be a little more than buses and trains but it is worthy of a flexible and comfortable ride.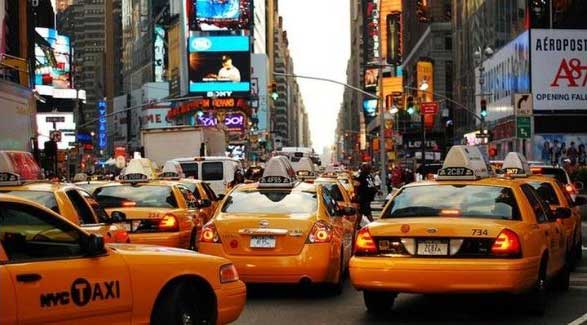 Factors to Consider before Opting for Yellow Cab Service in Haltom City TX
Online taxi booking is a very common and convenient practice nowadays. A comfortable and affordable taxi is our main preference that can help us reach our destination with ease. Choosing the right taxi service can be a little complicated. While you are thinking of availing of taxi service in Haltom City TX, pay heed to the following factors:
*Transportation Fare
Price is one of the most important things to watch out for before booking a taxi. You need to check the fare rates and discounts available. You can also compare the fare rates of other taxi services to make sure you are paying a reasonable price.
*Check License and Insurance Policy of the Taxi Company
When a taxi company has a working license, it shows that it has undergone all the necessary inspections and confirmed fit for providing its services. Besides this, all the taxis run by yellow cab service in Haltom City TX are covered with insurance coverage to protect you from the risks of the road.
Driving your Own Car or Hiring a Taxi Service -Which is Better?
To some- driving is therapeutic, the perfect quiet time spent alone; however, when you have got too much on your plate, the last thing you want to think about is terrible traffic, finding a parking spot, getting to your destination on time, etc. Luckily, for everyone who likes to explore their options and consider embracing other types of transportation than driving themselves, booking a taxi is the best choice. The professional drivers of taxi service in Haltom City TX are skilled enough to get you to your destination on time as they are well-versed with every route and will make your ride stress-free and comfortable. For more information send an emails at contact@bigtexascabs.com or any query dial 817-676-3702 .