Do you often find yourself browsing through your social media feed, daydreaming about faraway lands, life-changing adventures and taking those Insta-worthy shots? It might be time to pack your bags and head out! You don't necessarily thousands of dollars to fulfill your travel dreams; in fact, travelling on a budget is the trend.
Here's a brief guide to enjoying an amazing vacation in Austin, TX on a budget:
Guided Historic Tour
You could go out and immerse yourself into the history of Austin by taking a guided tour of the Austin Visitor Center as well as the Victorian homes of the Bremond Block District. You could also take a tour of the pink granite Capitol of Texas and appreciate the scenic beauty.
Swim across Barton Springs Pool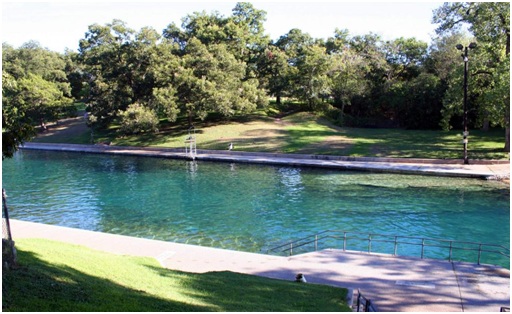 This three-acre wide pool is very popular as a place to cool off during the summer with its constant water temperature of 68-70 degrees.
Once you're done swimming, you can even explore Zilker Park and appreciate its magnificence. You could host a picnic on its vast, verdant lawn or ride on the miniature train across the park, stopping at regular intervals to smell the beautiful flowers in the botanical gardens or attend a concert in the hillside theatre.

The Austin Nature and Science Centre also resides here and is a very short taxi ride away from downtown Austin. This park also houses the town lake which, coupled with its ideal location, makes it a great vacationing spot.
Climb onto Mount Bonnell
It is one of the best vantage points across Texas. Its scenic charm is associated with its height, which is 785 feet above sea level. It offers an outstanding view of the Colorado River and the Austin skyline.
Go On a Day Trip
You could travel around the picture-perfect little towns and the spectacular countryside; take in the coolness of the fall air while enjoying a deep dive into the Hamilton Pool. You could even go explore the Travis Lake or pay a visit to the distillery in Dripping Springs. Travel west to reach the Texas Wine Country where you'll find multiple vineyards to try both red and white wines.
To get to all these places, it's much better and cheaper to hire an economical taxi services. At Texas Yellow and Checker Taxi, we provide  affordable taxi services that are ideal if you're travelling on a budget! Book your ride now and turn that travel trip into a reality!