People prefer cabs over public transport for basically two important reasons. Firstly to reach somewhere quickly and secondly to have a comfortable journey. Though there are a few challenges that come our way when we search for a reliable cab service. People ideally would like a cab service which can be accessed at any location and at any time. Apart from this, people often complain about the unhygienic and bad condition of the car which creates a very unpleasant journey for them. Above all, if the car driver is not polite and non-cooperative then it adds up to the agony. Have you been facing any such issues while riding a cab? You don't have to worry anymore. Texas Yellow Cab & Checker Taxi Service will provide you with the best taxi services in Mansfield TX. We are a very reliable cab company that will provide you with cabs in the need of the hour. Traveling with the help of our cabs will give you a very good experience and you will have a very nice time while traveling with our user-friendly service.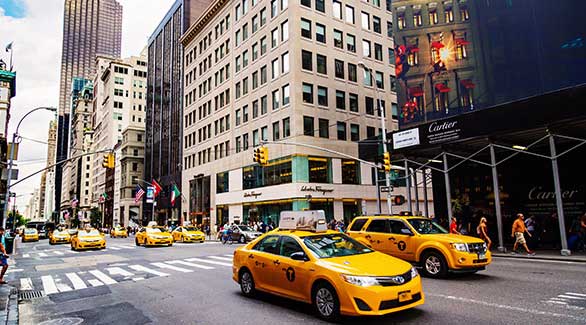 What are the special features of Texas Yellow Cab & Checker Taxi Service?
The most important reason why you should choose Texas Yellow Cab & Checker Taxi Service as your travel partner is that we are always available. It does not matter which location you are in or at what time you need a cab service. We will always be there for you and we never turn down our customers. We are available 24×7 and 365 days which makes us a very reliable option for you. Apart from this, we have a very good fleet of vehicles which undergo regular inspection to ensure quality as well as safety. Maintaining the conditions of our car is always our priority to ensure a very comfortable journey for you. We are all aware of the fact that the entire world is under a severe pandemic crisis which makes hygiene and sanitation very important. We ensure that you get a fully sanitized cab for every trip. There are so many people using the cab service and we understand how important it is to sanitize it regularly. Our yellow cab service in Mansfield TX is the best when it comes to quality as well as affordability. You might have paid a lot for all your cab rides till now. But not anymore. We provide very affordable rides by ensuring quality as well.
The reason that we have won awards in the past also goes to our comprehensive way of recruiting drivers. We choose the best drivers who are very well-trained which is very essential for a safe journey. Our drivers are very polite and cooperative and will always help you to reach on time. They are very well aware of all the nooks and lanes of the city and will ensure that you reach your destination on time. Whether you are going to an airport or any other event where you are getting late, you can contact us or visit our website to choose our taxi service. After that, we will make sure you reach there on time. We also offer taxi services for corporate events. You can choose our service and give your clients a very good and comfortable travel experience.
If you want to book a cab, you can just contact us or visit our website where you have to fill up all your details accurately of your pickup and drop location and timings. After that, you can relax and enjoy our comfortable taxi service. We offer taxi services at a lot of locations like Grand Prairie TX, Alvarado Keene Venus, Granbury Cresson Godley, Fort Worth Benbrook, and many more. Texas Yellow Cab & Checker Taxi Service provides just the kind of service you are looking for. So choose us for a quick and comfortable ride to your destination. For more information call on 817-676-3702 or send an email at contact@bigtexascabs.com.