Booking a taxi is one of the main concerns for many people while traveling to a new city for business or vacation. Booking a cab in advance is always an economical and safer option than hiring one at the last moment. This post will highlight the five reasons that will help you understand why you should book a taxi in advance.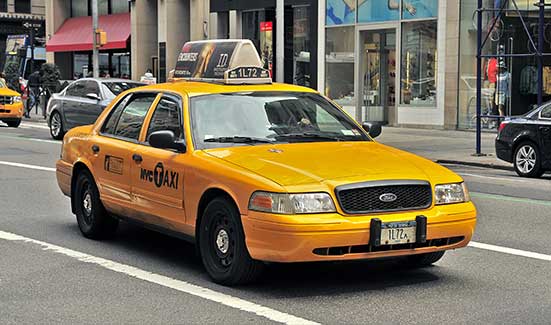 Save Money
In a recent study, it has been found that customers save around 20% to 30% when they book a cab in advance. The saving can be as high as 50% compared to last-minute booking. On the other hand, on-spot taxi booking can be a costly affair, especially for large groups. Therefore, we always recommend people book a taxi in advance. We offer a comprehensive taxi service in Grand Prairie TX for 24X7. Our team consists of friendly customer support executives who are always ready to assist you over the phone. We have developed secured booking and payment options for clients. You can rely on us for your next taxi booking in Texas.
Variety of Choices
You will get various options to choose from if you decide to hire a taxi in advance. Depending on your requirements and group size, you may need a luxury vehicle, or a prime sedan, or a large van. You may not get your vehicle of choice if you decide to book it at the last minute. On the other hand, if you choose to book a cab in advance, then you can pick any vehicle you like.
Save Energy and Time
Booking a taxi in advance means saving a lot of time and energy. After hiring a taxi, you can be sure that you no longer have to wait for your cab in hours of need. Meanwhile, it will also help you to eliminate all the hassles associated with last-minute taxi booking. If you book a taxi in advance, you don't have to wait for hours in the taxi line. You only have to present yourself on time, and the cab will be there waiting for you.
Get Professionals at Your Service
Booking a local taxi at the last minute means dealing with an unknown entity. Instead, we recommend you choose a reliable taxi service provider like us in advance and book a car when you need it. Choosing us for booking a taxi means more reliability and safety.
Get Special Offers
You may also get special deals and discounts if you book a taxi in advance. You can't expect such benefits while hiring a cab right away. Don't forget to ask your taxi provider about discounts, especially if you are traveling in a group.
We hope that now you have understood why you should book a cab in advance. You may contact our customer support team to hire your next taxi. Texas Yellow Cab & Checker Taxi Service is a leading taxi company offering trusted yellow cab service in Grand Prairie TX. You can call us at 817-676-3702 or leave an email at contact@bigtexascabs.com to book a cab in advance. 
We assure you that you will get the best deal from us. Hire us now to reach your destination on time.