Among other major attractions in Texas, Six Flags is a dream place for most children and adults touring the state alike. You are never too old to have fun at an amusement park, and that too Six Flags which has the scariest rides and the most thrilling adventures planned for you.
While not everyone is as lucky to be living in Texas and even luckier to take a comfortable and cheap cab ride to Six Flags, it is important to make the most of the trip whenever you get a chance to go there.
First timers often get lost in the excitement and frenzy to be there and forget to make a plan before reaching. Here is how to plan a trip to Six Flags that will become a memory to be cherished.
1. Minimal Accessories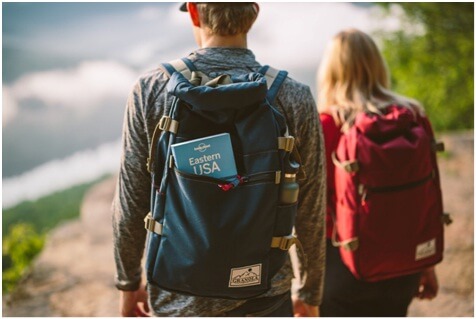 Pack smart. Don't pack a lot.
This is a tip often given to trekkers who are planning a hike uphill on a mountain with nothing but their trekking bags laden on their shoulders. Since the journey is on foot it is important to pack only the bare essentials needed for survival and sustenance. Everything else that is pertaining to what-if situations can be easily done without.

It's pretty much the same thing with Six Flags. Since most rides don't allow you to carry large bags anyways, it is useless to pack abundantly and then find yourself looking for someone to hold your bags.
If there is a large group of people travelling with you, you might need more supplies to last a day. If the essentials amount to a lot, the park offers rented lockers to tourists to keep their luggage in.
2. Gear To Wear
When you step on the premises you would undoubtedly want to run to every corner and hop on every ride as soon as possible. To keep your adrenaline rush running, you need shoes to let you run with it. It is advised to wear shoes which are comfortable to wear and can be worn for an extended period of time.
It often tends to be extremely sunny which is why tourist should wear something light and breezy which isn't too warm for the weather.
Since a full day at Six Flags would also expose you fully to the sun, don't forget to apply sun block to prevent yourself from getting a sun burn.
3. Follow The Map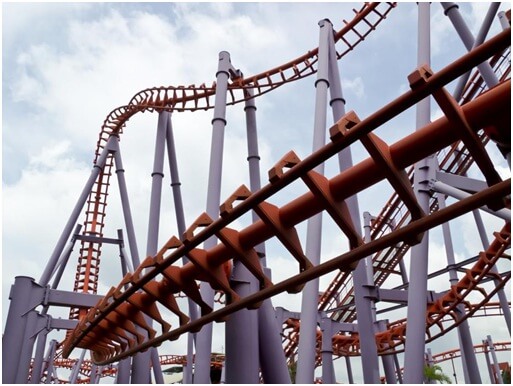 Keep a map of the park handy at all times. Mark all your favorite sites in bold so you know which ones are the top of your priority list and which come second.
It is also helpful to highlight the shortest way to each place or even draw a route on the map covering all the places you want to visit first so that you can follow the plan systematically.
It is best to experience all the rides you love most in the beginning when you're still full of energy. Even the best of rides are no fun when you are exhausted. In order to make sure you don't miss out on anything, you can also hire a tour guide for the trip.

4. Meeting Spot
Since there are throngs of people in the park at the same time, it is quite likely that you get separated from your group.
Instead of panicking and running around looking for your lost friends, it is better to decide on one meeting spot prior such situations. This will not only minimize the time lost looking for friends but also make sure you can avail maximum rides without wasting time in accidents that could be easily avoided.
5. Schedule Your Meals
Some of the perks of having a large group of friends or family when going to Six Flags include the fun and collective enthusiasm of everyone. But a big disadvantage is the time lost between deciding what to eat, waiting in queues for your turn and then having your meal. This takes up a lot of precious time during the day.
In order to avoid this it is wise to plan smartly and schedule meals for times other than rush hours. Having lunch an hour earlier or dinner an hour later can mean you get to enjoy most of the rides!
6. Parking Panic
After a long, tiring day at Six Flags, with all energy drained, you can barely drag yourself to the parking lot let alone find the spot where you parked your car.
No matter how many mental notes you make of the spot where you parked, the landscape seems to have transformed after the whole day and the place is unrecognizable.
While it is one challenge to look for your car, it is yet another to drive all the way back. To avoid the problem of forgetting your parking slot and mustering energy to drive back, why not book a cab?
Texas Yellow and Checker Taxi is a Texas-based cab service that offers special transportation to Six Flags to make your trip memorable and carefree.
To book the most convenient cab service near you for your trip, call 817-676-3702.