When it comes to myths regarding taxis, you can't really pinpoint the most controversial ones.
However, there are some misconceptions that cause confusion for passengers.
So let's focus on those, shall we!
Myth#1: It's not possible to predict exactly how much you'll be charged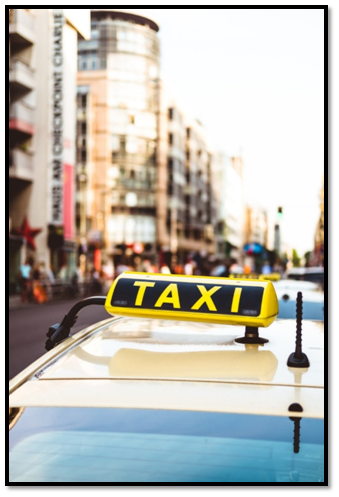 On the contrary, most taxi drivers have set charges that they can tell you as soon as you enter a cab.
Typically, this amount is determined through two methods; miles and time.
Some taxi cab companies charge you, based on how far away your destination is. You'll be charged specific rates for half miles and quarter miles, but the charges might be different, depending on the company.
Others have a set rate on how long it will take for them to reach the destination. So they'll have a designated amount for every minute.

If you want to know how much you'll be charged, you can simply call the taxi company and ask about their charge rates. Once you know, you'll be able to predict the total amount easily.
Myth#2: You can only give your taxi driver cash
Sure, many taxi drivers do take cash. However, they've adapted the latest technology now, so you have nothing to worry about. Today, almost all cabs carry a card reader, which you can swipe your debit or credit card through to pay your tab.
You can even call the taxi company and pay through your phone if they allow it.
Myth#3: Taxis are much more expensive than Lyft or Uber
Cab-for-hire companies like Lyft and Uber may be a lot more popular nowadays because of their ease, especially during off-hour travels.
However, a lot of passengers still complain about the 'surge' that is added to seemingly cheap rides whenever there is a bit of traffic. The surge causes the ride to become immensely more expensive, at least twice more than what you'd pay if you'd just hired a taxi instead.
Clear on the Details?
Here's what we've learned:
Taxis can charge per minute or mile. You can find out what the rate is by simply asking.
You don't always have to carry cash on you. You can pay through plastic as well.
Taxis are a vastly more inexpensive option in comparison to the other travel alternatives.
So go ahead. Contact your friendly neighborhood taxi service to book a cab for your travels in Hillsboro, Midlothian or any other place in Texas and travel affordably!