Taxi services seem to have become the most-used and simplest alternative for transportation these days. Not only are they inexpensive but effective as well. Taxi cabs have an important role to play in urban travel. Quick and efficient taxi services in turn minimize the need to drive one's own vehicle. Having a taxi service is more affordable than buying cars and maintaining them.
Benefits of Using Taxi Service in Cedar Hill, TX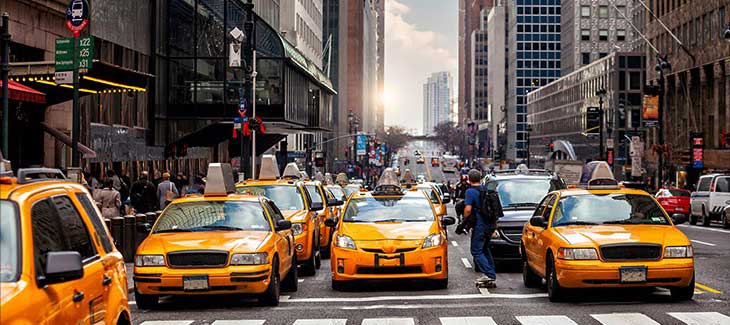 All-time Available Taxi Service
These taxi services usually run 24/7, seven days a week. This round the clock operability of the taxi services gives one the advantage to call them at any time to use the services, whether it is day or night or any other odd time. One just needs to send an email and provide information about their place. The taxi will be at the preferred spot, after a short time.
Skilled and Professional Drivers
One must remember that the yellow cab service in Cedar Hill, TX hires seasoned and very skilled drivers. They know the traffic conditions and the city roads very well. Hiring a taxi service will thereby save you a lot of time that you usually would have wasted had you been thinking of exploring short-cuts while driving your own vehicle.
Inexpensive and Convenient
Taxi Service in Cedar Hill TX should be considered as the most cost-effective and affordable means of travel because of the warmth and convenience it provides. The service is very robust when compared with public transport. It is also very clean and sanitized.
If you choose public transport, you will have to walk to the chosen spot and wait for the train or bus to come. These alternate modes of public transportation will also stop for dropping and collecting passengers at different places, just making you late. On the other hand, by calling a cab, both time and money is saved. It is because you are not going to move around searching for transport options. The taxi will appear at the doorstep after calling the service in a matter of minutes.
While traveling in a taxi, it becomes the responsibility of the driver to ensure that one reaches his/her location safely. The licensed and insured taxi service provider does exactly this which makes one tilt more towards taxi service than any other mode of transportation.
Yellow cab service in Cedar Hill, TX is the easiest way of commute that can be used. It will reach the customer's destination with no interruptions whatsoever. The online taxi service booking system is available to guarantee a trouble-free & on-time ride. Just give them a call 817-676-3702 and they'll be at your location without any delay. For more details send an email at contact@bigtexascabs.com.