The process of renting a car for vacation, business trips, or outstation travel can be daunting for first-timers and veteran travelers as well. This post aims to make the process easier for all. Here we will discuss the few things that you need to keep in mind when renting a taxi.
Pricing
Before choosing any taxi company, you must check their pricing policy. Some companies include driver's allowance as part of the price, whereas others consider it an added cost and keep it aside from the regular cost. Before finalizing your hiring decision, you must ask your taxi company to provide an estimate of the kind of money you have to pay for the trip.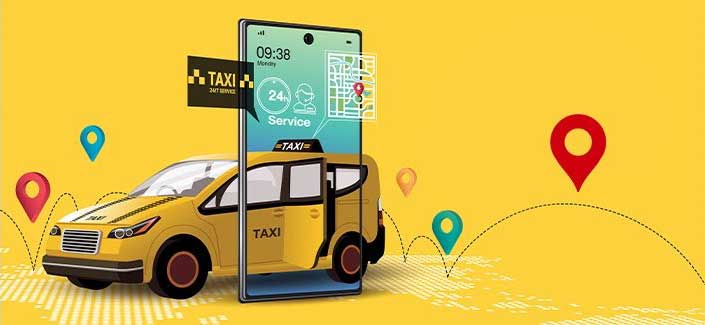 Driver's Profile
Knowing your driver is essential before starting a trip. Only travel with a driver who possesses qualities like:
Punctuality
Politeness
Professionalism
Cleanliness
Friendliness
Along with the qualities mentioned above, your driver should also be well aware of your destination routes. For example, if you are planning a weekend getaway to Houston, ensure that your driver is familiar with the roads of Houston and the routes to its most popular visiting points. If your driver doesn't know your destination routes, then consider renting a car equipped with GPS. When renting a taxi, you can perform a Google search to find a local cab company near me. But before finalizing your decision, you should request your taxi service provider to appoint an experienced driver at your service.
Customer Service
Nothing is more annoying than when someone does not pick up your call in urgency. During your road trip, you may have to talk to someone from the agency to sort out an issue. If no one from the agency receives your call during your hours of need, then your entire trip can be ruined. So, it is essential to hire a trusted cab company that provides round-the-clock assistance and answer customers' queries without any delay.
Safety and Comfort
Your safety should be the utmost priority for any cab company. So before hiring a taxi from any company, you must ask them what safety guidelines and rules they follow to ensure clients' safety. Only rent a cab from them if their answer satisfies you. Before renting a car, you must also check its features. Consider renting a taxi that is comfortable and safe to ride.
We hope that keeping the above things in mind will help you rent a cab suitable for your trip. You can also contact us directly to book a taxi for your next road trip. We are one of the highest-rated cab companies in my area offering services in:
Dallas
Cisco
Hillsboro
Fort Worth
Grand Prairie
Weatherford
Midlothian
Alvarado
Arlington
Mansfield
Grandview
Granbury
Glen Rose
Cleburne
Call us now at 817-676-3702 to book a taxi. Let us make your journey safe and comfortable.