When taking a cab, apart from reaching your destination on time and having a comfortable ride, your safety is among the top most important concerns.
If you are a frequent taxi user and avail the transportation service at odd hours, then it's crucial for you to stay attentive and ensure you stay safe.
Here a few safety tips to use when travelling in a taxi cab:
The Known Tells Of A Legit Taxi Cab
Spot a genuine taxi cab by looking for a meter (to determine charges), a radio (to take calls from the dispatcher), a badge (displays ID and information) and working door handles. Check in the door handles from the inside and the child lock before entering the vehicle.
Avoid taking the cab if you see the door handle doesn't work or if the child lock is in the on position.
Safety In Numbers
It is better tag a friend along if you are drunk and need to hire a taxi cab. Indulge in conscious drinking habits where you appoint a sober friend or family member to accompany you while you are out.
If you need to go home alone when drunk, have a bartender call a cab for you. They are well-versed in dealing with intoxicated customers and have phone numbers to trusted cab companies.
Make Sure You Have the Driver's Info
When you book a cab, you will be given all the information pertaining to your car and driver. You will be able to spot the cab by the license plate and cross-check the driver's face with the ID picture shared with you by the company.
Make sure you have the contact number of the driver and the cab company on you to refer to if the need arises.
Keep Your Phone In Your Hands
Keep your expensive items near you; have your laptop case hanging from your shoulder and keep your purse on your lap. You don't want to risk anyone trying to forcefully pull at your belongings while stuck in traffic.
Always carry your phone in your hand and share the cab driver's information with your friends and family. Be ready to dial an emergency number in case of accidents.
Don't Engage In Conversation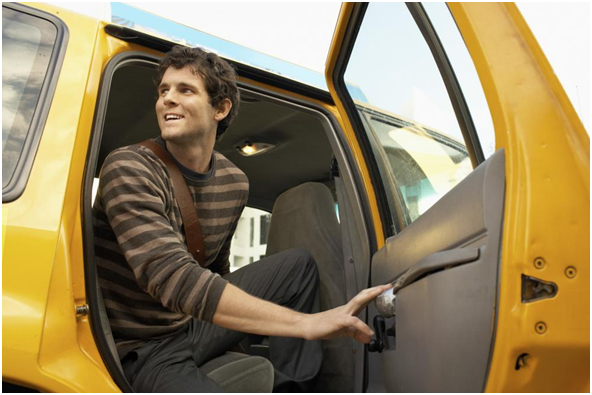 Treat cab drivers as professionals and try to keep conversations to the minimum. Professional drivers will not engage in pointless conversations either.

Know Your Travel Routes
Be mindful of the routes to your destination. If you are traveling to a new destination, study your route and use a GPS application on your phone to keep track of it.
Book A Safe And Secure Taxi Cab Today!
Are you interested in booking a reliable and safe transportation service for your travels in Texas?
Get a ride with our yellow taxi cabs and enjoy the efficient and affordable cab service available 24/7.
We provide easy and timely taxi cab services to our customers in Dallas, Weatherford, Hillsboro, Euless, Bedford and other adjacent areas within Texas.
Contact us at 817-676-3702 and book a ride.