When it comes to travel, you look for comfort in every aspect of your ride, especially if you're travelling long-distance. For that, you need to book your taxi and cab service diligently.
You'll find thousands of cab services in your locality, from one you can simply hail standing on the curb to one you need to pre-book. Choosing a great cab service can be tricky when you've got numerous options to choose from.
We'll help you avoid the hassle of bad fares, uncomfortable rides and untrained drivers. Check to see if the taxi and cab service you're considering fulfills these qualities:
-Clean and maintained vehicles
While it's all well and good that a taxi service offers a wide, diverse fleet to ensure availability of ride to different types of client, but are these vehicles well-maintained? Nothing ruins a travel more than riding in a vehicle that has busted seatbelts, handles or is dirty. Make sure your taxi service is diligent in providing clean and insured cars, to keep yourself safe during the ride.
-A user-friendly online booking feature
In this digital age, we rely on our laptops and mobile devices to get services, from restaurant reservations to getting flight tickets. It makes sense to choose a taxi service online too. A taxi service with a 24/7 online booking system is a gift indeed; you can provide your preferences for the ride more accurately.
-Punctual and prompt arrival
Punctuality is imperative when you're in a rush for a business meeting or trip to the airport. No one wants to wait outside their location long for their ride to arrive.
Choose a taxi company with conscientious customer support and planning service in terms of checking for any external factors—such as weather, road blocks, constructions, etc.—to plan the ride.
-Fair rates and unhidden charges
A foremost sign of reliable taxi and cab service is their fare system. Remember that while most professional taxi services offer metered rates for casual trips, airport transfers may have fixed rates.
In any case, make sure that you are not being over-charged by taking note of your state and city's standard taxi fares.
-Licensed, experienced and courteous drivers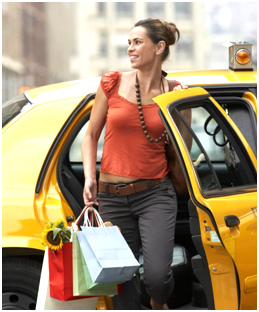 Your driver plays an integral role in how safe and comfortable your ride will be, which why it is important that you ensure whether or not a taxi service provider's drivers are licensed and trained. It helps to have a driver who is friendly and is well-versed in navigating the bets routes in the locality.

Texas Yellow & Checker Taxi has an impressive track record of providing clients with safe and comfortable cab rides in various parts of Texas, including airport transfers to the DFW International Airport.
Reach out to us today to book a high-class ride!