Many companies offer taxi services in Texas. Choosing the best one among them can be a daunting and time-consuming job. Whether you are coming to Texas for a vacation or business with friends, colleagues, or family, picking the best taxi service provider is essential to complete your trip successfully. Here's a full list of consideration factors that you need to check when choosing a taxi service provider.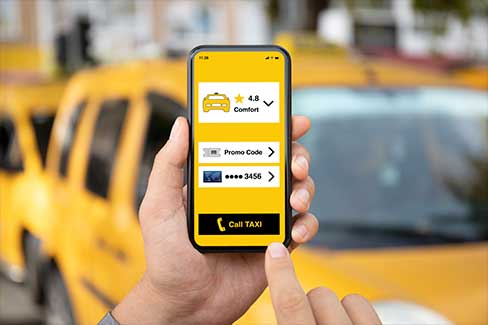 Check the Insurance Policy and the License
You must ensure that the company is insured and licensed when choosing a taxi service in Hurst TX. A license is the legal need of any business to prove its authenticity. Choosing a taxi company with a license means it has undergone the necessary inspections. Meanwhile, you must also check the insurance coverage of the company. The taxi service provider's insurance company would compensate you if you met with an accident while riding the taxi.
Ensure That the Company is Trusted
While choosing a taxi rental company, you must check their reputation. A reputed and trusted taxi service agency cares for their customers and always strives to provide them the best value. You can check the Google My Business profile of the company to check their reviews and ratings. It will help you to know their reputation.
Convenience
The taxi service's convenience is a significant factor that you need to check before finalizing your decision. The best taxi companies in the city operate round the clock, and they will come to your service whenever you need a taxi.
The Condition of the Taxi
The car's condition is another essential factor that you need to check while booking a yellow cab service in Hurst TX, or other cities. We always recommend passengers pick a taxi that is in proper condition and well furnished with crucial components like AC, navigation system, comfortable seats, music system, etc.
Background of the Company
Checking the credibility of the taxi rental company is highly recommended. While checking the company's customer reviews and feedback, you will understand whether you can trust them or not. Only hire a company if you are confident about them.
Check the Service Cost
It is a crucial factor that you need to check while choosing a taxi service provider. The rental cost of a taxi depends on the distance and the car type. Vary the taxi rental charges of several companies and pick the one that offers the most affordable services.
The Best Place to Book a Taxi in Texas
We are the leading taxi rental company in Texas, offering high-class transportation services at affordable prices. We operate 24 hours a day so you can hire our taxi service in Hurst TX, whenever you want. Our taxi service is accessible in the following areas of Texas:
Euless

Arlington

Grand Prairie

Mansfield

Fort Worth
We are specialized in game event transportation, airport transportation, etc. Customer satisfaction matters most to us. So, we can promise you a comfortable and secure riding experience every time.