Getting a cab that you can rely on is extremely arduous especially when you need to meet your affairs then it becomes much hectic for calling a cab. This helps you to reach your destination on time.
In Haltom City, TX most of the time you need to book the high priced cabs. Sometimes the rude behavior of the drivers will make your journey a mess. Texas Yellow Cab & Checker Taxi Service offers professional, comfortable, and affordable taxi services in the area!
But what may bother you for a taxi service? There are a few things you need to know about calling a cab. In this extract, The vital points are yet to be discussed and here you will get to know what will help you to reach a point.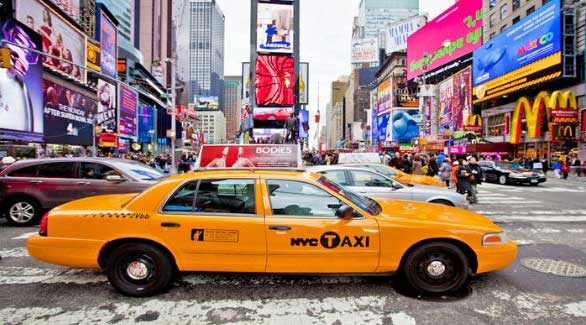 Know the Glimpse Here-
On-Time Cab
Every engagement in life is important. You need to book your ride on time and it must take you to your destination without any pressure. So call your ride and it will be there to offer you an excellent ride.
Have a Seamless Journey
The drivers of Texas Yellow Cab & Checker Taxi Service in Haltom City TX are enough courteous and they know the nook and corner of the city of your nearby. They are even very well mannered drivers who will listen to you fast and help you to reach your destination.
24/7 Service
The cab service providers offer 24/7 service for the passengers. So whenever you call the cabs up you will get the service you find them. You never let down. The prompt taxi service providers are punctual towards their services and they take you to the destination when you need it the most.
Safe Cars
First and foremost the cabs are kept to be clean as this pandemic brings a sudden change in life. So the cabs of Yellow Taxi in Haltom City TX provide the cars that are 100% hygiene and maintain a clean car.
Even the drivers maintain top-grade safety and regular measure temperature to make sure that they are highly safe to ride with.
Texas Yellow Cab & Checker Taxi Service offers countless factors that set it above all. The cab drivers are professional, polite, and skilled and highly trained who are well aware of the entire nook and cranny near you in Haltom City TX. This allows them to expertly navigate through traffic, even in rush hour to ensure that you always reach your destination on time and as comfortably as possible!
This also has a rigorous screening process when it comes to hiring cab drivers. This allows you to guarantee that no matter when you order a cab, you'll always get a trained and courteous cab driver who will do their level best to ensure that you arrive on time and in style!
All these features make Texas Yellow Cab & Checker Taxi Service the top choice when it comes to hiring a cab. So, it doesn't matter if you're running late for a flight or if you're rushing from work to your kid's school to catch her dance recital, the capable drivers will get you where you want to go!
Call at 817-676-3702 to benefit from the unmatched and economical yellow cab services in Haltom City, TX. For more details send emails at contact@bigtexascabs.com.