You've probably hailed a taxi from the road hundreds of times. It isn't quite difficult to spot one from miles away thanks to their bright yellow color.
Maybe it's the color that catches our eye, or maybe our eyes have gotten accustomed to looking for a blob of yellow as that's what we associate with a taxi. But, have you ever wondered why they're yellow when they could pretty much be any other color in the universe? Why not blue, or a bright neon green? Let's find out.
They weren't always yellow!
Surprisingly enough, the first few U.S. taxis weren't yellow; they were actually painted green and red.
Businessman Harry Allen imported his green and red vehicles from France to New York back in 1907 and they were officially the first metered taxis in the city. Competition rose soon enough though and taxi service companies began to paint their fleet of cars in their preferred colors. Hence some were black, some red, and some were even checkered.
The Yellow Companies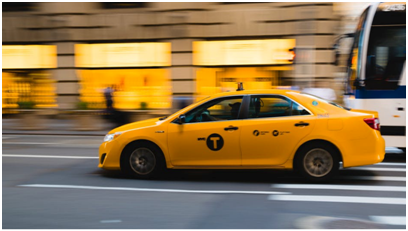 In a few years, two major cab companies came into play. One was the Yellow Taxicab Company by Albert Rockwell in New York. His fleet was painted yellow upon the insistence of his wife to which he agreed because he thought it would stand out.
The other big company was called the Yellow Cab Company and was founded by John Hertz in Chicago. The reasoning behind his choice of color was that he had read a University of Chicago study which concluded that from a distance, yellow is the most visible color.

Taxis with Medallions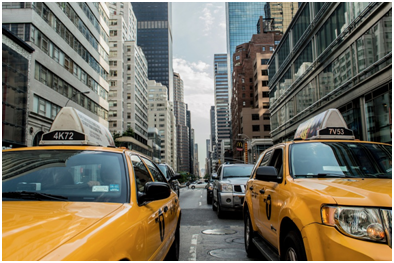 Still, although yellow was a popular color for cabs, other colors were still being used. In 1968, New York Times mentioned the typical colors of New York's taxis to be yellow, gold, orange or red.
Later that year, a law was passed to differentiate officially licensed taxis which medallions from those without medallions. It was stated that all taxis with medallions would be yellow whereas all other private taxis had to be different colors.
This was initially the case only in New York but gradually, the trend and law spread to other states as well. Today, all taxi cabs have to be specifically Dupont M6284 yellow in color.

Book a Yellow Taxi from Texas Yellow & Checker Taxi
If you're looking to hire a taxi service in Dallas, contact us at 817-676-3702 and our experienced drivers will be at your doorstep, ready to whisk you to your destination. Texas Yellow & Checker Taxi is available at your service 24 hours a day, 7 days a week!