While many cab drivers are self-employed, most now work under some fleet company—it's a fun job. The endless experience of meeting new people, listening to their stories and having these moments is what makes it truly enjoyable.
This might be the reason why countless famous celebs started off as cab drivers. Here are just a few of them:
Larry David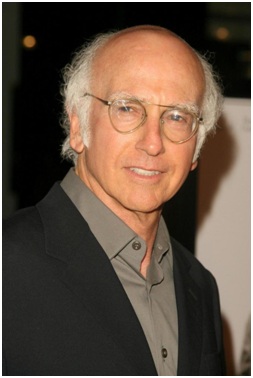 Is the name all too familiar to you? This guy is the brain behind 'Seinfeld' and 'Curb Your Enthusiasm'. Larry David was once a taxi driver in his early years. He went through many odd jobs before his career kicked off. He was employed as a limo driver, a bra salesman, and many others. Perhaps that's what makes him the unique and funny man he is!

Did you know, when he was living his best life as a cabbie, he lived across the hall from Kenny Kramer? Kenny Kramer is known to be the inspiration behind the character Michael Richards on Seinfeld.
David Mamet
David Mamet worked as a cab driver in Chicago for a short period of time. He considered this time as a cabbie as on-the-job training for his career in writing. He went on to win the Pulitzer Prize in 1984 for Glengarry Glen Ross.
Mamet often spoke about how one didn't need a fancy education at an Ivy League to be a successful writer. Life experience took precedence over technique when it came to his writing influences.
Paul Stanley
Kiss was not always as successful as we know it to be. The early days of the band were anything but glamorous. The band members had to look to other sources of income to sustain a living.
Paul Stanely was obsessed with rock music from the very start. His parents weren't impressed and threatened to cut him off. They didn't see the immense potential he had. He was therefore forced to take a part time job as a taxi driver. His most frequent and favorite stop was Madison Square Garden. He would often drive people for games and concerts there.
Ben Bailey
Ben Bailey is a renowned American comedian. Known as the game show host and executive producer of 'Cash Cab', Benjamin Ray Bailey is a licensed taxi driver. He was nominated for Daytime Emmy 6 years in a row. He eventually went on to win it in 2013.
Surprised by some of the names on this list? Just goes to show that no job is too big or small. Next time you hail a cab, remember the driver. You never know where life takes you.
Texas Yellow & Checker Taxi  offers residents of Dallas reliable taxi services. We also provide airport transportation and stadium transportation. Book a ride by calling 817-676-3702.